Magnetic fireplace flue covers!
Save money on your heating and air conditioning bills with these easy-to-use fireplace flue covers that go on easily and remove in a snap!
Keep cold drafts out in the winter - keep hot air out in the summer - keep bugs out all year long.
Installation of Flue-zee Fireplace Flue Cover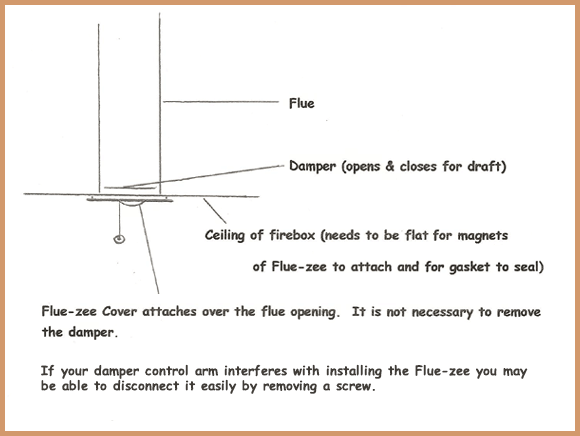 Our Flue-zees come in three sizes for flues up to 10" in diameter.
Note: Keep your Flue-zee away from electronic devices because magnets can damage them.