Magnetic fireplace vent covers!
Save money on your heating and air conditioning bills with these attractive and functional magnetic fireplace vent covers.

Keep cold drafts out in the winter - keep hot air out in the summer.
How to Measure for your Magnetic Fireplace Vent Cover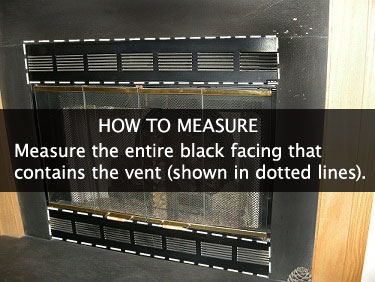 Use the above guide for measuring for your fireplace vent covers.
CUSTOM SIZES of black, white, matte gold & matte silver are available. Send an email to cwalker169@comcast.net with your dimensions. There is NO EXTRA CHARGE to cut to your needs.